Comfort Dental East Tacoma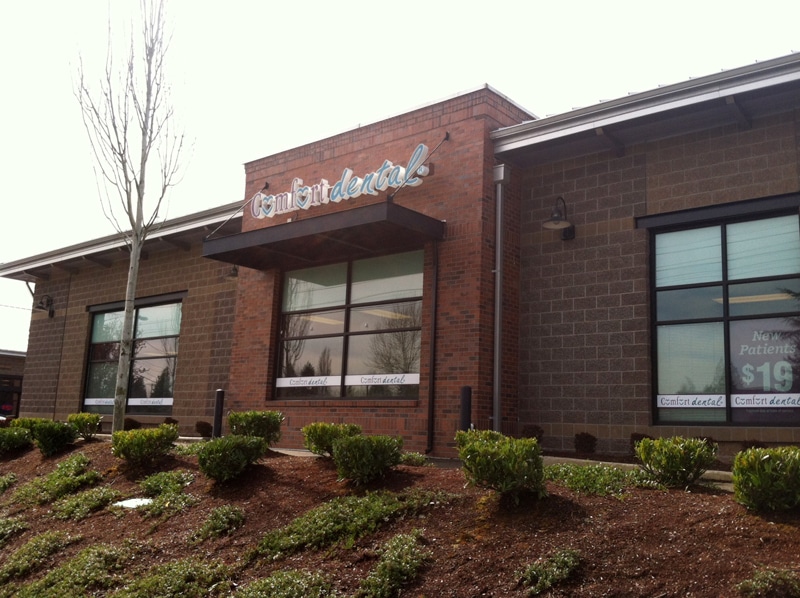 Call (253) 472-3006 to schedule your appointment today!
At Comfort Dental East Tacoma, our patients always come first. When you arrive at our office you will be warmly greeted by our friendly staff. We enjoy building relationships with people and making them feel as comfortable as possible while we take care of their oral health.
The Highest Quality General Dentistry
Visiting the dentist can be worrisome and inconvenient, or there may be financial reasons holding you back. Comfort Dental's mission is to make dental care affordable and convenient, so let's discuss any concerns in your pre-exam consultation. Our entire team is dedicated to providing you and your family with the highest quality general dentistry to keep everyone healthy and smiling.
Good Dental Health and A Beautiful Smile
It is our goal to provide you and your family with the best service possible with a comprehensive list of dental care services including: exams with x-rays, cleanings, bleaching, wisdom tooth extraction, oral surgery, zirconium crowns, and more. Don't let anxiety keep you away from the dentist because dental health is key to your body's general health. Our caring doctors help you leave your fears at home and maintain the best long-term health, along with a beautiful smile.
Comfort Dental is proud to be your local dentist East Tacoma WA
We make dental care affordable and convenient as your family's dentist East Tacoma, WA.
Comfort Dental's core mission is to expand access to quality dental care to everyone.
We are open evenings and Saturdays. M-F 7:30am-7:30pm and Sat. 7:30am-1:30pm.
Typically, fees are much less than at the average dental office.
New patient exam & X-rays are only $19. That's a $185 value! Payment due at time of service.
Click for more money saving coupons!
First visit? fill out our intake forms to
save time on your check-in
Meeting the dentist for the first time?fill out our
intake forms and have one less thing to stress about
We are happy to announce we have opened a new location.
First visit? Download our intake forms to
save time on your check-in
No insurance? no problem! sign up for
our discounted membership plan