Comfort Dental Braces & Kids Lakewood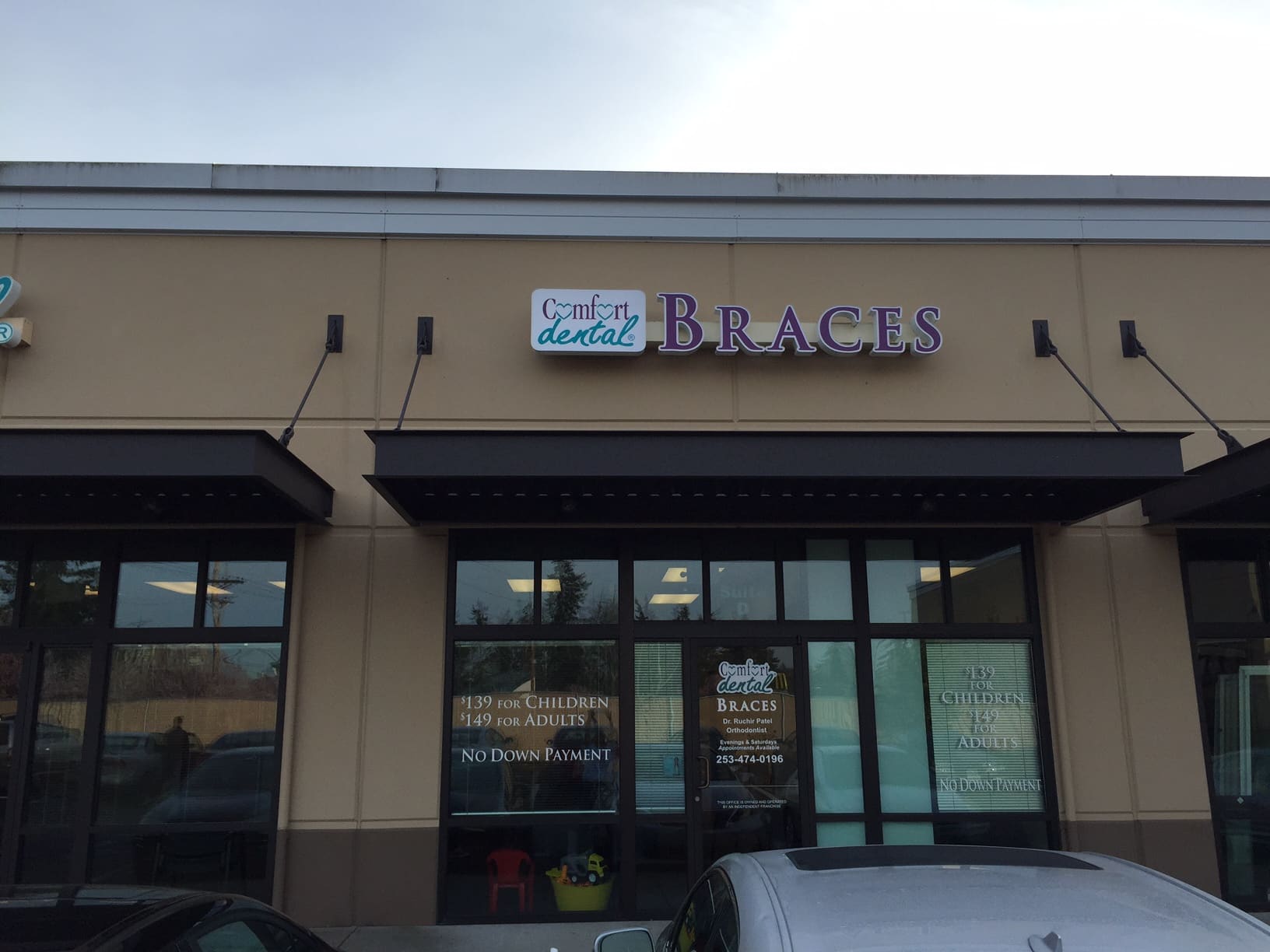 Monday: Contact office location for hours
Tuesday: Contact office location for hours
Wednesday: Contact office location for hours
Thursday: Contact office location for hours
Friday: Contact office location for hours
Saturday: Contact office location for hours
Call (253) 474-0196 to schedule your appointment today!
We are proud to be your local orthodontist Lakewood WA
We make orthodontic care affordable and convenient as your family's orthodontist Lakewood WA.

Comfort Dental's core mission is to expand access to quality orthodontic care to everyone.
We are open evenings and Saturdays. M-F 7:30am-7:30pm and Sat. 7:30am-1:30pm.
Typically, fees are much less than at the average orthodontics office.
Braces $139/mo. with Gold Plan only*
No money down
Free consultation

First visit? fill out our intake forms to
save time on your check-in
Meeting the dentist for the first time?fill out our
intake forms and have one less thing to stress about
We are happy to announce we have opened a new location.
First visit? Download our intake forms to
save time on your check-in
No insurance? no problem! sign up for
our discounted membership plan