Comfort Dental Belleview and Simms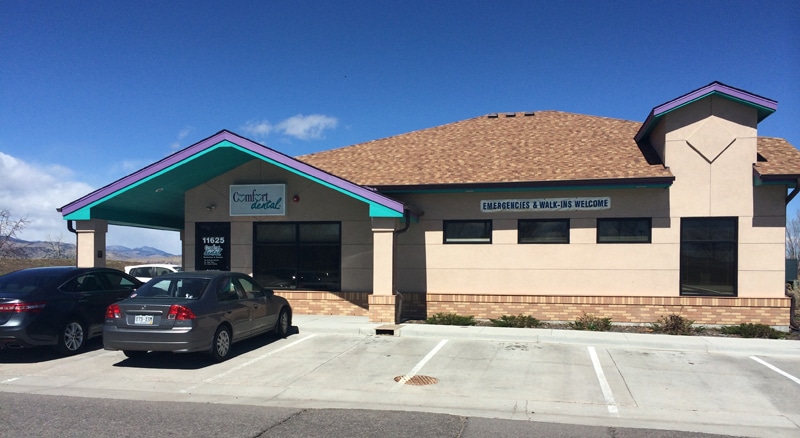 Affordable Dental Services
Dental Implants That Cost Less
Teeth Whitening Services
Top Rated Family & Pediatric Dental Services
Comfort Dental, a Littleton Dentist, is located at Belleview & Simms. We offer $19 New Patient
Exam & X-Rays (restrictions). We accept most insurances and offer Gold Plan savings.
At Comfort Dental we provide our community with quality dental care at an affordable price.
When you visit our office you will be greeted by a professional and friendly staff that will treat
you with great care. Whether you are an adult needing tooth whitening or a child who needs
pediatric care, at Comfort Dental we will take care of you.

First visit? fill out our intake forms to
save time on your check-in
Meeting the dentist for the first time?fill out our
intake forms and have one less thing to stress about
First visit? Download our intake forms to
save time on your check-in   
No insurance? no problem! sign up for
our discounted membership plan
We are happy to announce we have opened a new location.