Comfort Dental Braces San Antonio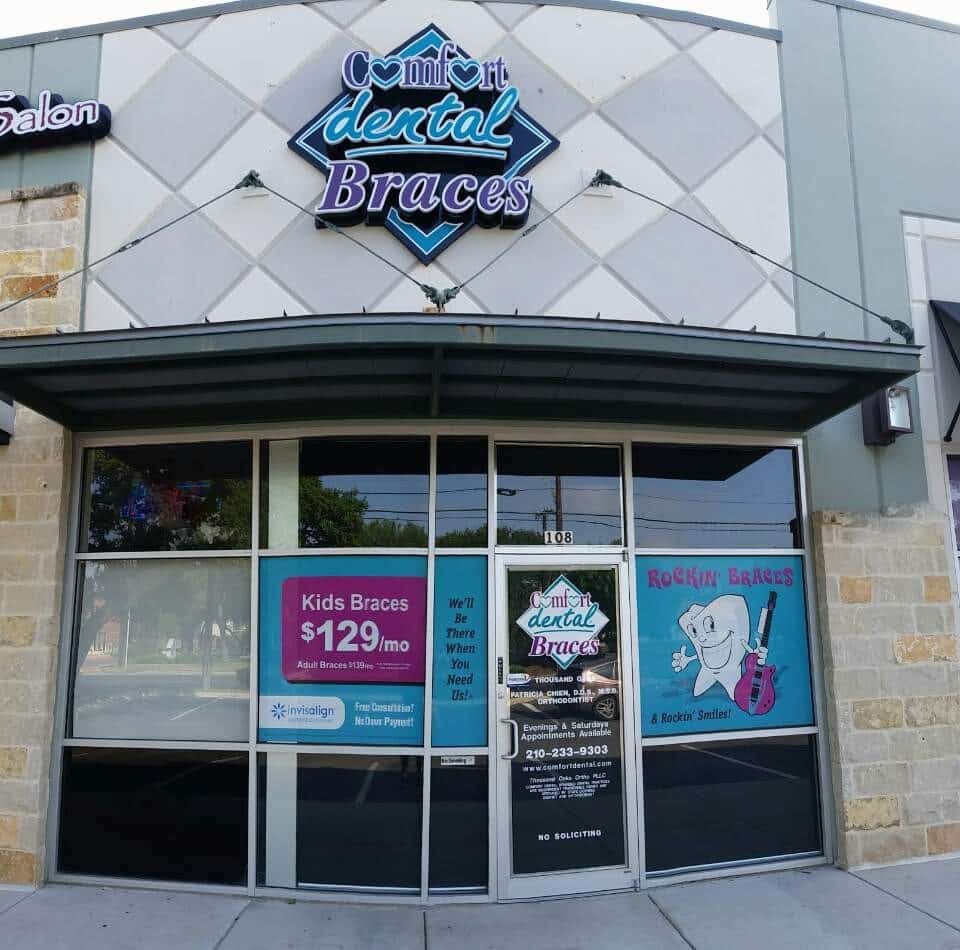 ¡LLama a (210) 233-9303 Para agendar tu cita hoy!
If you or your kids need braces, Comfort Dental Braces San Antonio makes braces affordable. With Comfort Dental's Gold Plan, braces are just $159 dollars a month. Consultations are free and Comfort Dental Braces are about half the cost of other orthodontists. 

Our orthodontists strive to make high-quality orthodontics available to everyone by making braces affordable. Comfort Dental orthodontists are highly-trained specialists, providing you and your family with affordable and convenient care.

All our orthodontists graduated from accredited dental schools and have successfully completed the additional two-to-three years of education in an orthodontic residency program. You should know that only highly trained specialists will be working on your smile. Like all Comfort Dental locations, we are conveniently open early mornings, late evenings, and Saturdays. Comfort Dental Braces. We'll be there when you need us!®

First visit? fill out our intake forms to
save time on your check-in
Meeting the dentist for the first time?fill out our
intake forms and have one less thing to stress about
¿Primera visita? Descarga nuestros formularios
de admisión y ahorra tiempo en tu check-in
¿Sin seguro? ¡No hay problema! matriculate en
nuestro plan de membresía con descuento
We are happy to announce we have opened a new location.