Comfort Dental West Grand Junction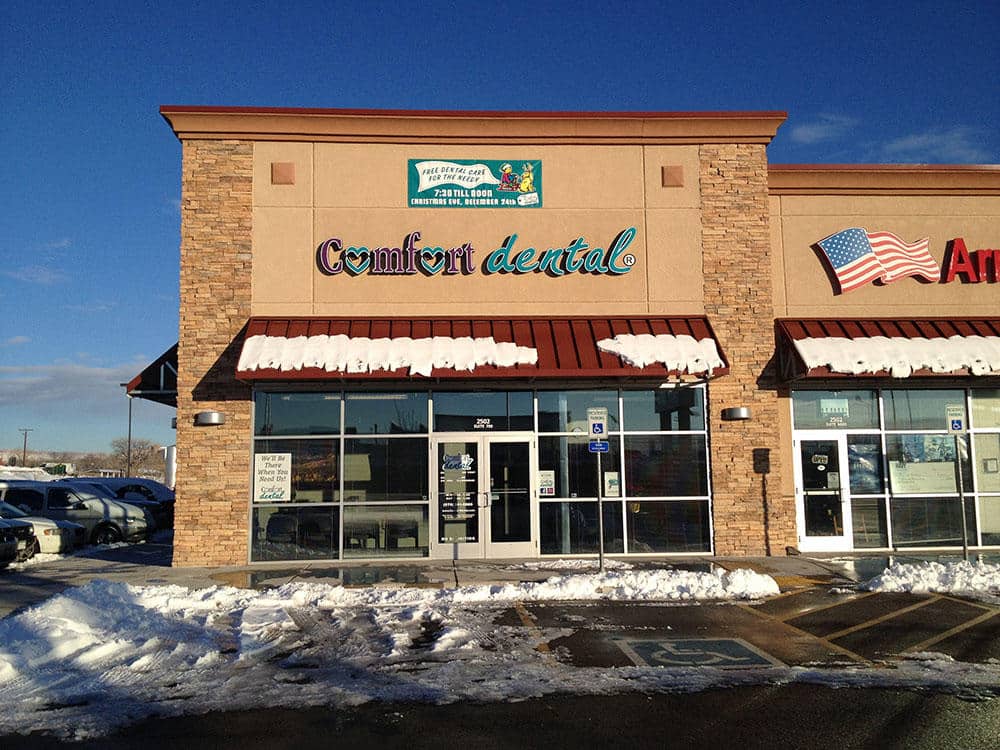 ¡LLama a (970) 241-2080 Para agendar tu cita hoy!
Here at Grand Junction West we do dentures, traditional and mini implants, removal of wisdom teeth, general dentistry and we offer same day appointments as well as emergencies.

First visit? fill out our intake forms to
save time on your check-in
Meeting the dentist for the first time?fill out our
intake forms and have one less thing to stress about
¿Primera visita? Descarga nuestros formularios
de admisión y ahorra tiempo en tu check-in
¿Sin seguro? ¡No hay problema! matriculate en
nuestro plan de membresía con descuento
We are happy to announce we have opened a new location.